Healthier start to life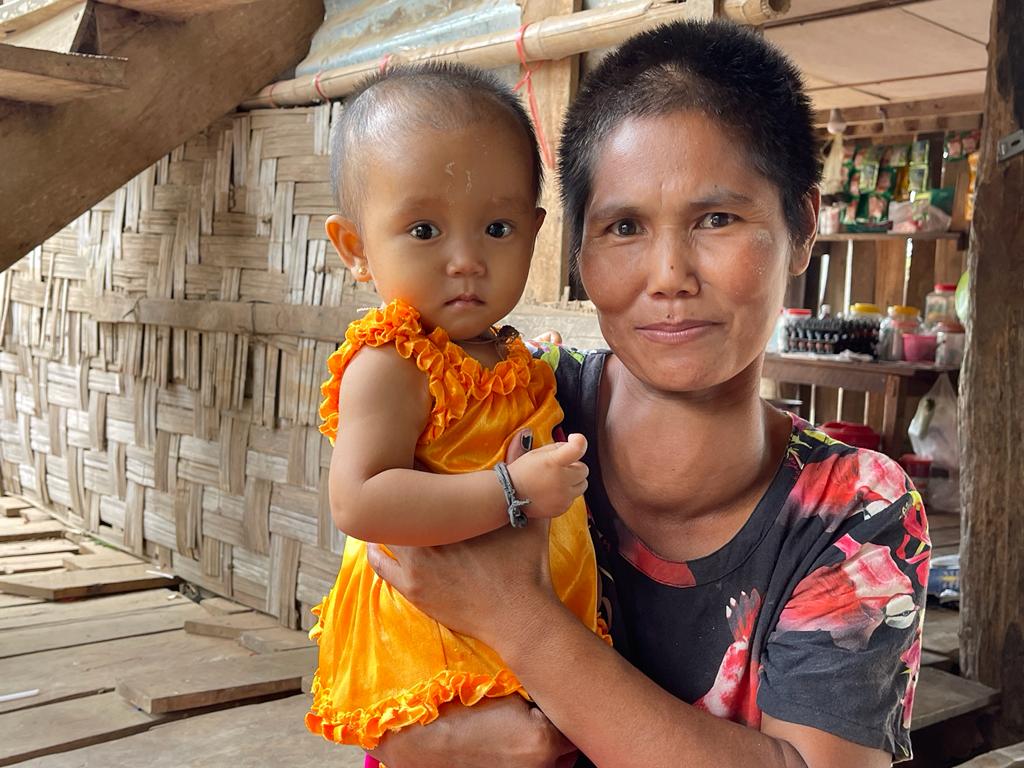 There were just a few hills separating Naw Mu's home and the nearest outreach health clinic but it may as well have been on the Moon for the mother-to-be.
She and her husband had neither the means nor a mode of getting to the clinic in Wang Pha until Borderland Health Foundation stepped in to help.
Her baby girl was delivered safely at the clinic, where Naw Mu was also spoken to about family planning options.
She told the clinic she was very happy to receive a contraceptive implant post-delivery because she and her husband could not afford more children.
After their corn crop was unsuccessful, the landowner had refused to let them stay. They had to move and find a new home, with Naw Mu's husband taking on many extra jobs – from cutting sugar cane to harvesting potatoes – to try to support them.
Unable to extend their health insurance as migrant workers, Naw Mu was grateful once more for the foundation's help getting her pale and tired nine-month-old to the outreach clinic. Tests found the baby's haemoglobin was very low and staff were able to provide appropriate treatment.
Naw Mu also asked whether it was possible to fix her throat but after the team checked her thyroid tests, the safest treatment path was to leave the thyroid alone.
An enlarged thyroid can be easily removed surgically, and thyroid hormone replacement prescribed, in countries with high incomes. But for hard-to-reach, poor migrant communities, such surgery without access to hormone replacements can be a death sentence.
Naw Mu was happy to receive advice about her problem in a language she could understand.
Providing personal support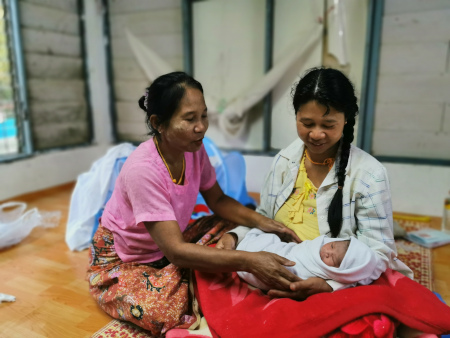 While the outreach clinics offer excellent health care, the team never loses sight of the power of the personal touch.
First-time mother Thein Thein* is pictured here with her mother-in-law, a day after she helped deliver the newborn.
The women the foundation helps don't just need a safe and affordable place to give birth. They need to be treated with respect and be provided with care in their own language.
With home births posing such a huge risk to the health of mother and child in the region, Rose's team encourages women to come to an outreach clinic for the birth – and helps them get there.
It can be very daunting to be so far from home, which is why the foundation also invites a relative to be there for the birth where possible. This provides the mother with physical and mental health support.
Where there are no relatives, kindly neighbours often step in to assist new mothers.
Bundles of real joy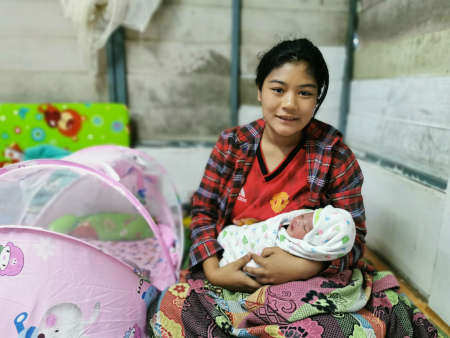 There's nothing like holding your baby in your arms for the first time.
New mothers, and fathers, on the Thai-Myanmar border may not have material wealth but they feel rich beyond words as they gaze down at their new addition.
It is also a happy sight for health care workers as they do their rounds in the clinic, checking on the new mothers and their infants.
This photograph of May Mo* and her newborn was taken when midwives stopped by to see how she was doing and advise the best position for breastfeeding her baby.
They said the baby's father was also intent on listening to advice about how he can help support his wife and child.
Migrant fathers often only get a tiny window of relief from manual labour, work they do outside in temperatures between 35-40°C, so the chance to spend such precious time with their newborn is highly valued.
Planning a different future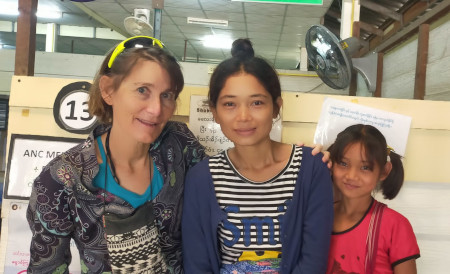 At just 24, Thu Lay* has already had seven pregnancies. Only two of her children, including her beautiful daughter (pictured), have survived.
With her mental health suffering, Thu Lay did not think she could cope with another pregnancy. But her home was more than 100km and a world away from getting help with pregnancy prevention.
Rose's team was able to provide Thu Lay with transport to and from her village and give her appropriate counselling, as well as a reliable method of contraception.
This lovely young mother can now concentrate on getting well and looking after her two surviving children.
Building safer communities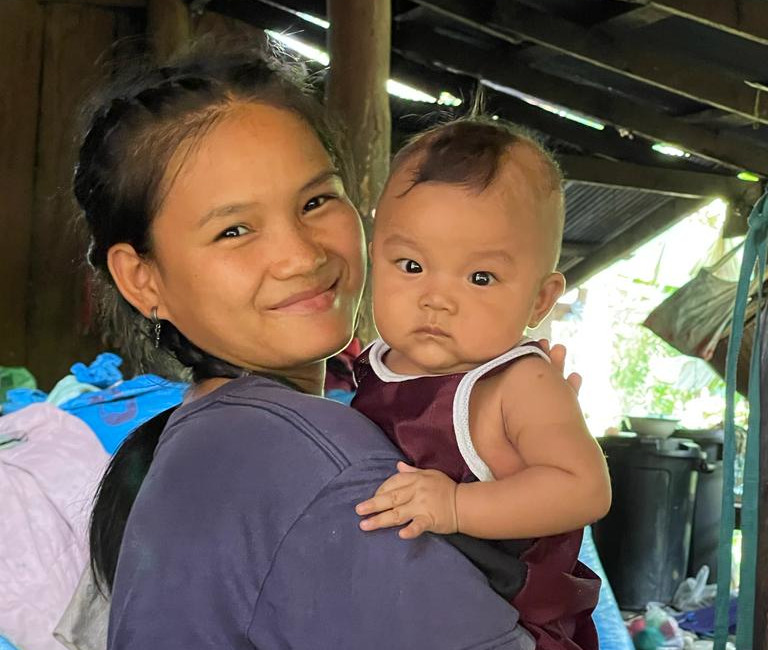 The mother and child health team caught up with Naw Mu Thu* during a visit to NuBaw, another outreach clinic run by the foundation, to present certificates to the community health workers.
The certificates were in recognition of their reproductive health training, which helps support people like Naw Mu Thu.
The 21 year old lives in a small village that is difficult to reach – steep hills make it a challenge even on a motorbike — and the women are hesitant to go outside for care.
With the help of the foundation, Naw Mu Thu received antenatal care before delivering her baby at a Thai hospital. While this is safer than home births, it is not something most families can afford, as patients need to pay for accommodation for at least a few days.
Naw Mu Thu is happy to show off her baby, whose striking haircut is traditional. The patch is retained over the soft spot in the baby's head for protection and sesame oil or mustard oil is often applied to promote good health.
*Names have been changed for privacy reasons.