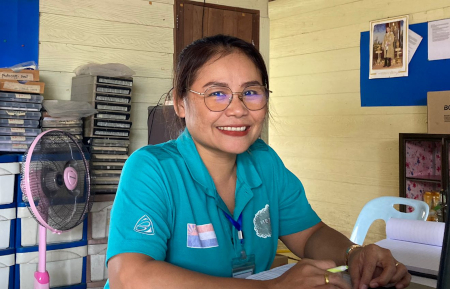 Rose has published more than 280 academic research papers in peer-reviewed journals through the Shoklo Malaria Research Unit (SMRU), a satellite of Oxford University.
SMRU aims to address local health problems through high-quality, evidence-based research. Rose's work has helped the organisation become an internationally respected research unit on maternal and child health and the challenges of providing care in rural and remote areas where education and health have suffered chronic neglect.
The team has documented more than 85,000 pregnancies through their network of locally trained midwives at antenatal clinics and delivery facilities. This is the largest single data set in the world where women have been routinely screened and treated for malaria and other tropical infections. Results of this data have changed clinical practice and improved the way health care is delivered to women and infants.
As a leading authority on tropical disease research in the region, SMRU provides advice and briefings to other non-government organisations at annual border health meetings in Thailand. This facilitates rapid translation of research results into clinical practice to benefit the health of the wider population.
Rose's research on malaria forms a significant component of the World Health Organisation's Malaria Treatment Guidelines, with the drug treatment they developed now in use in Africa.
SMRU has conducted more malaria drug treatment trials in pregnant and breastfeeding women than any other single centre globally. These studies have been challenging to complete but the results have helped determine the dose needed for cure.
With malaria's constant cycle of emerging drug resistance, receiving outdated drugs can be a death sentence.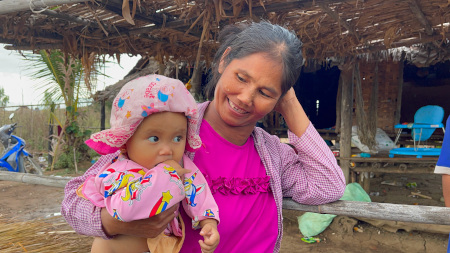 Importantly, Rose's work has ensured that pregnant women in low-resource settings have access to the same highly effective medicines that the non-pregnant population receives. This has saved the lives of countless pregnant mothers and their babies, who are less likely to be stillborn.
Research published by Rose's team has also built SMRU's international reputation as a trusted authority on Vitamin B1 supplementation for refugees and other vulnerable populations. They have advised the European Union and other health care providers in the region on the importance of retaining a B1 supplementation program in this part of the world.
SMRU has strong international collaborations, working with Professor Julie Simpson, Head of the Biostatistics Unit at the Melbourne School of Population and Global Health, the University of Melbourne and Director of the Melbourne Clinical and Translational Sciences platform; Professor Caroline Homer AO, Co-Program Director Maternal, Child and Adolescent Health, the Burnet Institute; and Professor Freya Fowkes, Deputy Program Director, Maternal and Child Health, and Head, Malaria and Infectious Disease Epidemiology at the Burnet Institute.