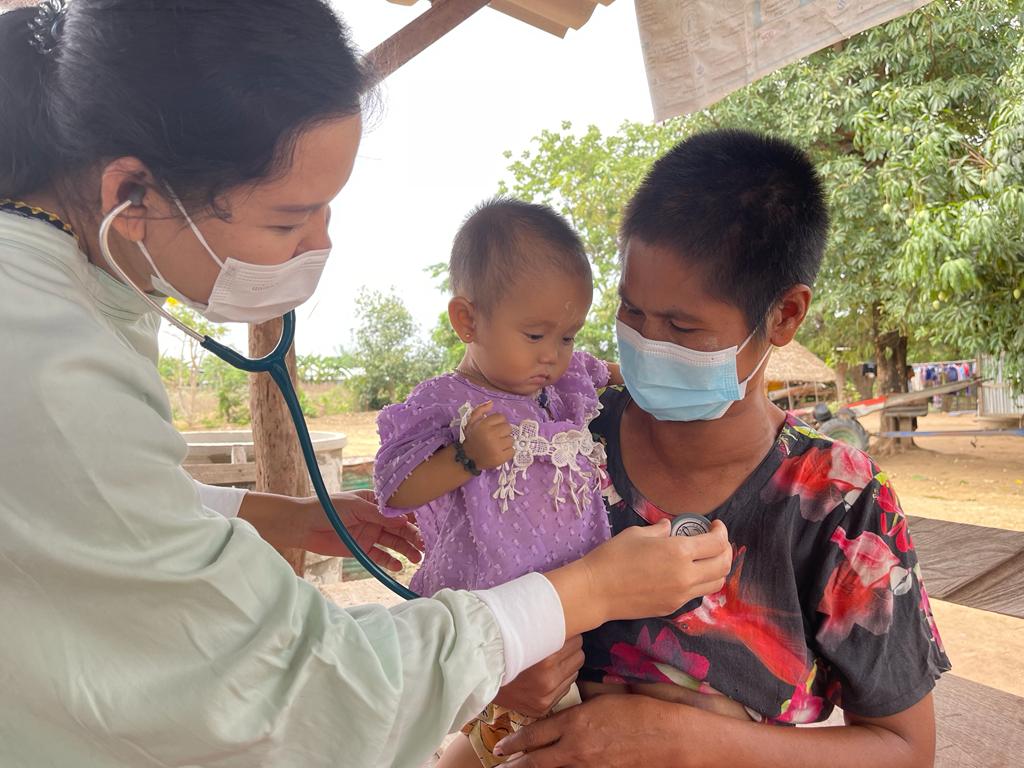 With the teams at Shoklo Malaria Research Unit (SMRU) and the Borderland Health Foundation, Rose has conducted outstanding work in infectious diseases, particularly malaria in pregnancy.
They have also prioritised the safe care of women for the duration of pregnancy, childbirth and postpartum, as well as caring for infants. This includes saving countless lives by reversing the trend of home births to clinic-based care.
This is a direct result of Rose's grassroots approach to care, which includes developing a ground-breaking training program for local health care workers so that the work is sustainable and continues to reach those who need it most. She has:
Developed formal training courses in conjunction with leading Australian healthcare educators that attain international accreditation standards

Provided health care training to more than 500 local workers to help build a sustainable model of healthcare
This training has been Internationally recognised as a model for poor, remote or conflict-affected communities around the world by Stephen Kennedy, Professor of Reproductive Medicine, University of Oxford, UK.
Establishing safe and effective treatment for malaria in pregnancy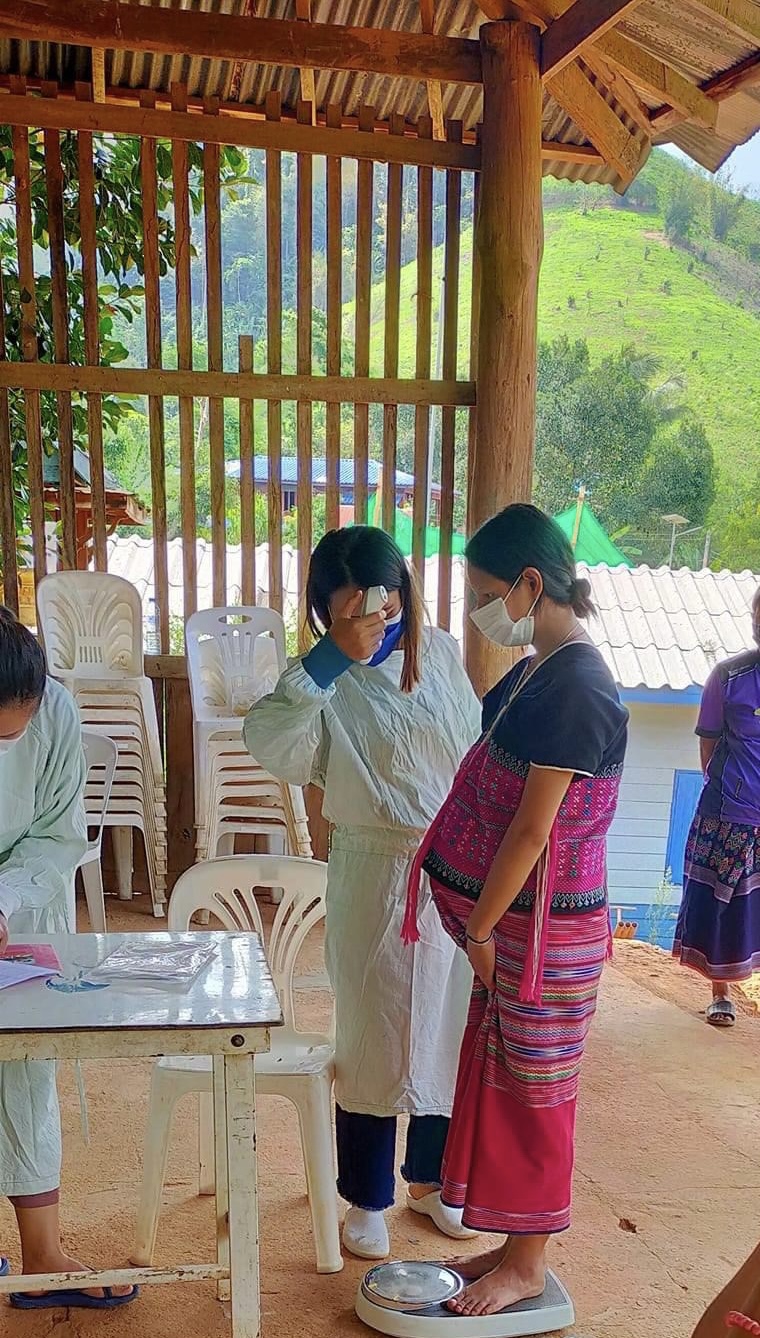 When Rose arrived in the region 30 years ago, multi-drug resistant malaria was widespread. The team has gone from treating more than 100 cases of the deadly form of malaria, falciparum, in a single day in a single clinic to zero cases, with none in the last six years in the same clinic. This remarkable outcome is the result of the Malaria Elimination Task Force, led by SMRU.
Rose has become one of the world's leading experts on the effects of malaria on pregnant women, fetal growth and their newborns. Her team has conducted the world's largest number of randomised controlled treatment studies on malaria in pregnancy.
Their research has saved thousands of lives and is responsible for an incredible outcome - driving death rates from malaria in pregnancy in the region down from 1000 per 100,000 live births in 1985 to zero since 2015.
It is a testament to the power of research done at the grassroots level.
Rose's team has conducted more than 30 studies and demonstrated the safety of the artemisinin derivatives (the most widely used treatment globally) in pregnancy and the need to adjust the dosage of antimalarial drugs during pregnancy.
The World Health Organisation has recommended artemisinin treatment for malaria in pregnancy and lactation based on this research. Rose's treatment findings are routinely used in Africa and other parts of the world where falciparum is prevalent.
Her work has demonstrated that even single infections with either form of malaria (Plasmodium falciparum or Plasmodium vivax), including in asymptomatic pregnant women, are detrimental and can be associated with miscarriage.
Rose's team also provided the only randomised control trial on the safety of DEET – the ingredient in many products used to repel mosquitoes – in pregnancy. This was critical in protecting pregnant women when the Zika outbreak swept across South America in 2015 and 2016.
SMRU continues to implement surveillance, diagnostic and treatment services along the border to avoid a resurgence of malaria. A recurrence in the 1960s and 1970s was due to technical, financial and operational problems. Progress is similarly threatened by conflict in areas where malaria was recently eliminated, making continued flexible and robust health responses essential.
Pioneering life-saving vitamin supplements
In the early 1990s, SMRU found that close to one in four breastfed refugee infants in the region died from acute beriberi, a condition caused by a lack of vitamin B1 in mother's milk.
Vitamin B1 (also known as thiamine) deficiency causes extreme fatigue and muscle weakness in adults and children. Common complaints from affected new mothers included 'my baby cried and died', 'she is too tired to suck' or 'I can't lift my baby up for breastfeeding'. This deficiency can cause death in babies who develop acute heart failure.
Rose and her team also discovered many pregnant and breastfeeding women in the area were unaware they were deficient in B1. They pioneered a vitamin B1 supplementation program thanks to Dr HM Singh's advice (now deceased), which is estimated to have saved tens of thousands of lives since it was introduced by all refugee camp operators along the Thai-Myanmar border.
An injection of vitamin B1 in babies in severe respiratory distress due to heart failure can save their life.
Providing Vitamin B1 in pregnancy is inexpensive and can prevent paralysis, heart failure and death for mothers and infants.
Training local health care workers
"It is utterly joyful to see the local staff, who have no university degree, successfully manage complicated pregnancies thanks to the training we have provided, despite COVID, the coup and challenges most Australians cannot begin to contemplate." - Rose McGready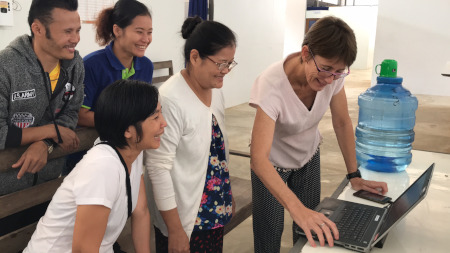 Rose has long known that training local staff was the key to ensuring the continuation of life-saving health care in the region.
Facing a severe shortage of qualified midwives for the clinics, Rose successfully developed an obstetric training program for local community members. It offers opportunities for young people to develop a professional career following training as a local birth attendant or ultrasound technician.
It is driven by Rose's passion for improving safety and reducing the risk of maternal and infant death or injury during childbirth. "There is no point in saving a mum from malaria to have her succumb to a preventable hemorrhage during childbirth," she says.
This program has saved thousands of lives, primarily through reversing the trend of unsafe home births to clinic-based care, which has also reduced the number of stillbirths.
Developing this training program has been key to the team's successes. The program includes:
Comprehensive antenatal care, care in childbirth and in the post-partum period

The first internationally recognised emergency obstetric skills course, Advanced Life Support in Obstetrics (ALSO), in the region, to ensure the highest standard of care in emergency responses

The use of simple and versatile technologies, such as ultrasound and electronic medical records, to improve detection and response to dangerous pregnancy conditions, such as preterm labour and abnormal placenta position

Tracking pregnancy outcomes for continual quality improvement

A midwifery curriculum and ultrasound curriculum in addition to the ALSO course for doctors and medics.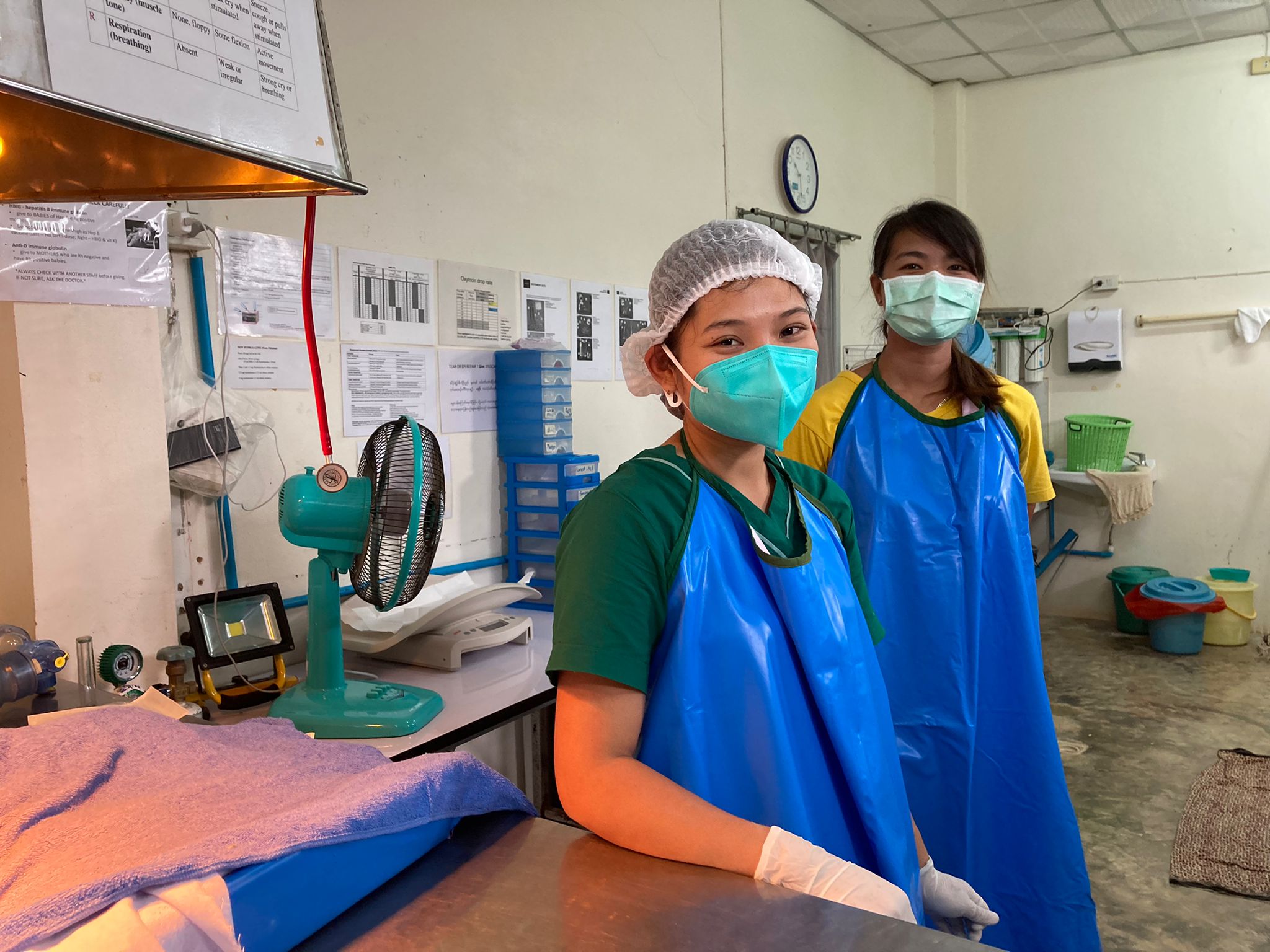 The continuous reinforcement of emergency protocols taught in the ALSO® course means that, with Rose's support and mentorship, senior midwives are competent to safely provide urgent vacuum delivery when a baby's heart rate is falling during labour; safely support a woman birthing a baby in breech position; and save a baby's life when the umbilical cord delivers before the baby is born.
Midwives routinely successfully manage delivery complications that cause most maternal deaths globally: postpartum hemorrhage, seizures in labour, and bacterial infections in labour and after delivery.
Perhaps even more lifesaving is the comprehensive training Rose's team provides about contraceptive methods. They safely provide contraception pills, injections, implants and intrauterine devices free of charge.
Reversing rate of home births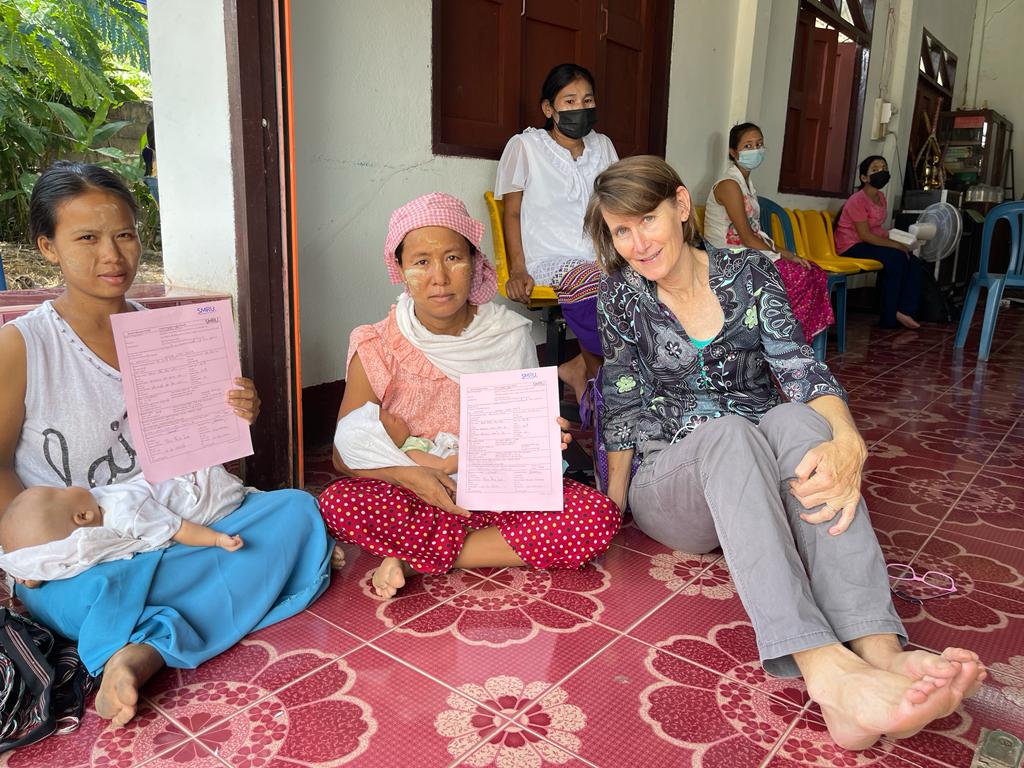 In 1994 more than 80 percent of women in the region gave birth at home due to a long history of displacement and Myanmar government policies.
By 1999, this trend was reversed for women who registered antenatally at the Shoklo Malaria Research Unit (SMRU) and the Borderland Health Foundation, so that more than 80 percent of births occurred with skilled birth attendants in the birth units staffed by Rose's team.
This incredible result was achieved by promoting positive outcomes to local communities with cultural sensitivity.
Protecting and respecting the role of traditional birth attendants was prioritised to help build trust and confidence in the new system of clinic-based health care.
Midwives who spoke the same language as pregnant women and word of mouth endorsements were also critical factors in achieving this extraordinary result.
Read a story about the impact of providing personal support >