Official Launch - June 2023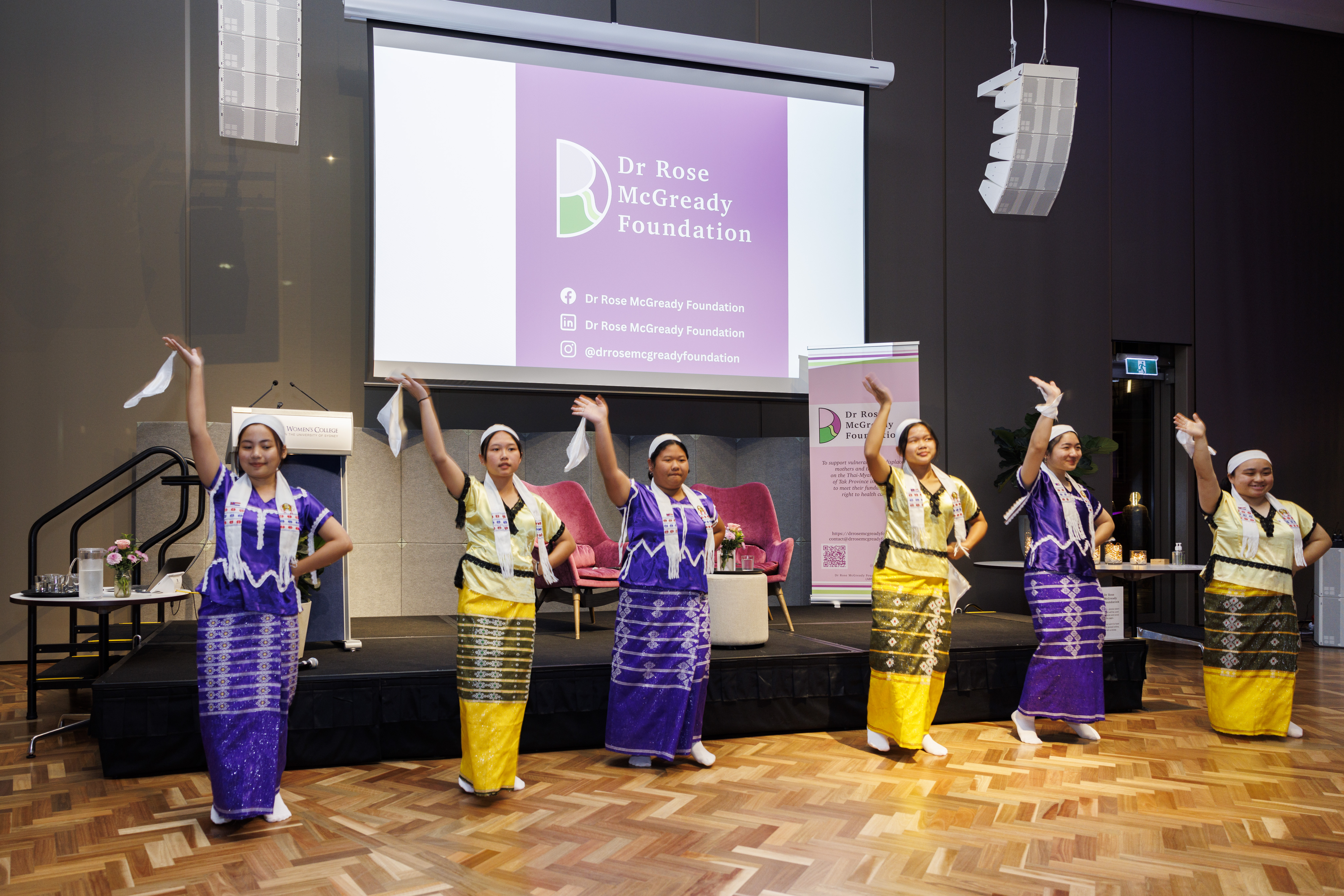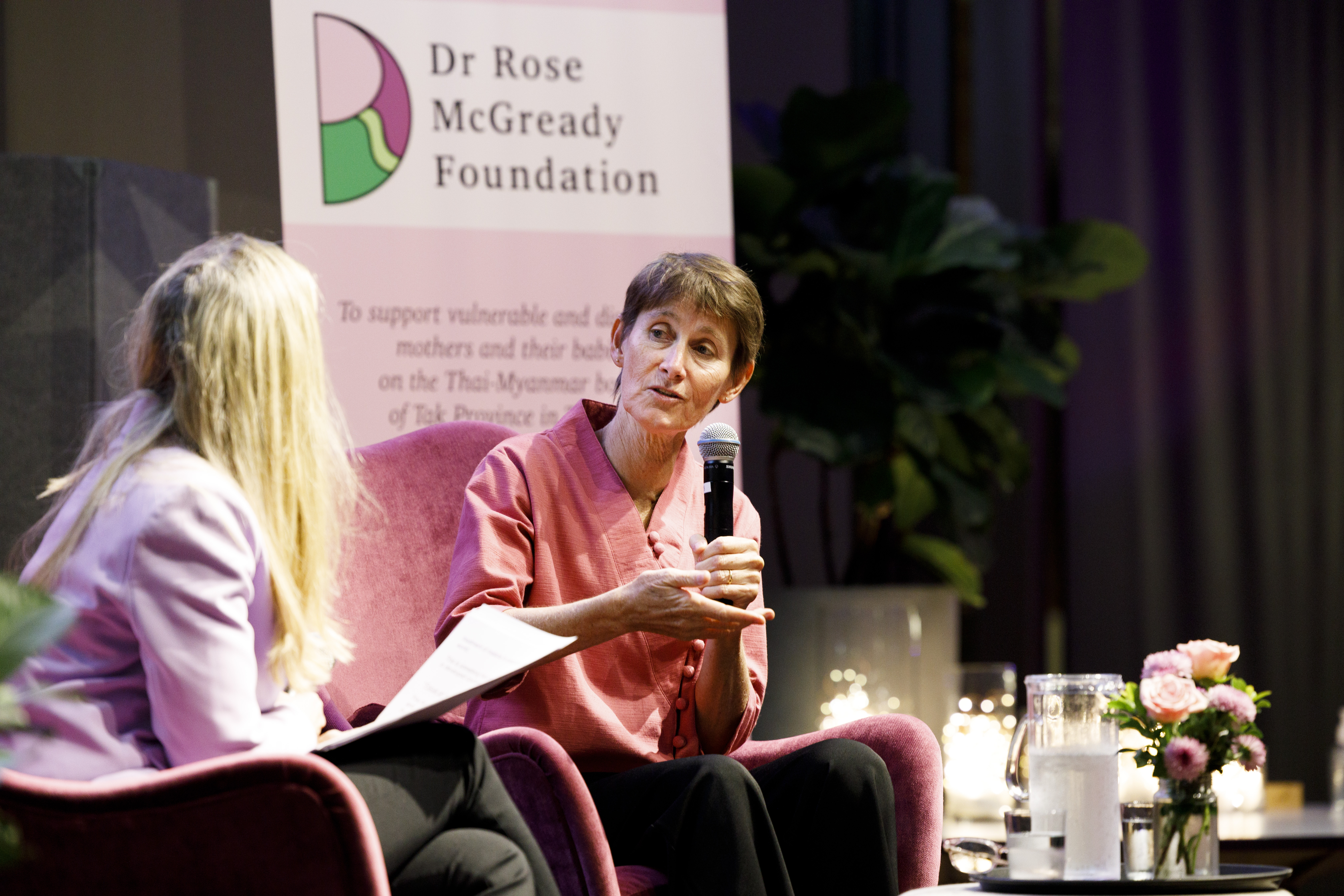 We were delighted so many people joined us for the official launch of our charity on 11 May and extend our thanks to our gracious hosts The Women's College at Sydney University.
The evening was a was a wonderful recognition of Rose's achievements on the Thai-Myanmar border for over 30 years. Journalist Jacinta Tynan discussed with Rose her work and the some of the challenges the team face locally. Rose outlined why financial support is needed to fund the humanitarian work in the field camps, in contrast to the research work for malaria which attracts separate funding and is tied strictly to research proposals and outcomes. Rose described how her locally trained healthcare staff are one of the key factors to the success that has been achieved despite enormous challenges. With her trademark humility Rose consistently paid tribute to the team of people she works with.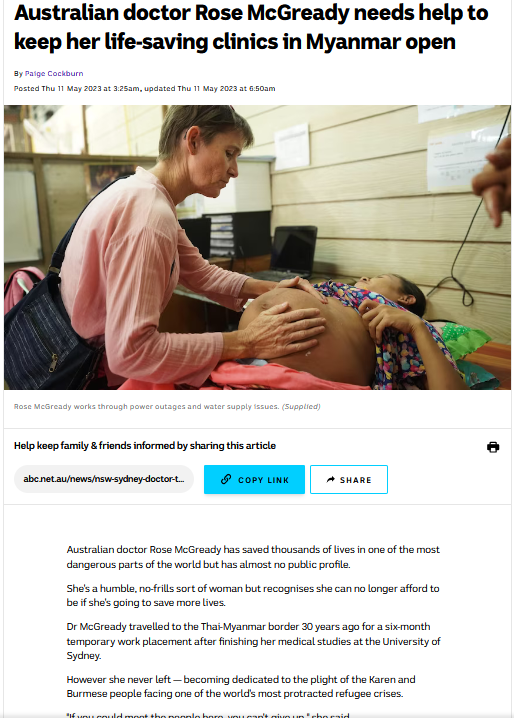 Members of the Australian Karen Organisation also provided an insight into Karen culture through their dance performance. Their 'done dance' was well applauded and repeated in an encore performance at the end of the night.
On behalf of the Board of the Foundation, Helen Shephard pledged the Board to be accountable to the high standards of integrity and trust that Rose has exemplified over many years.
We were appreciative of the kind messages and generous donations received following the event. Over 80 people attended the launch, and together with many others who responded to the media articles published that week, everyone involved contributed to a highly successful launch of the the Dr Rose McGready Foundation. Thank you!
The launch of the Foundation was featured in an ABC Digital news story on 11 May 2023.