Rose recognised with Women's College award win
Rose was awarded the 2022 Alumna Award by The Women's College at Sydney University in recognition of her humanitarian and research work. Dr Tiffany Donnelly, Principal of Women's College presented Rose with a beautiful gift as a memento of her award. The awards help inspire the current Women's College residents through recognising outstanding achievements by alumni. Rose is looking forward to strengthening her connection to her former college through initiatives such as offering to host a senior medical student with an interest in studying maternal and child health.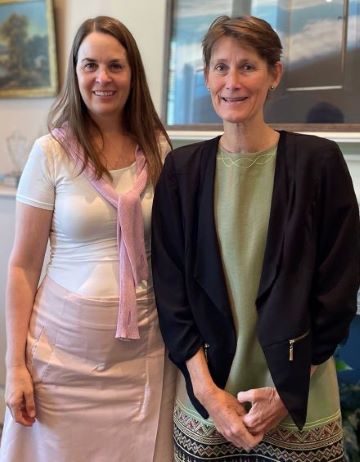 Dr RFM team honours Rose in tough Triple Tri event
Rose teamed up with her brother and a group of friends to record an impressive result in their inaugural outing as the 'Dr RMF' team in Canberra's Sri Chinmoy Triple-Triathlon event in October 2022. The gruelling event involves three (back-to-back) off-road triathlons. The team was named in honour Rose to pay tribute her extraordinary and selfless dedication in supporting the wonderful people of Myanmar. Together with Martin McGready, Chris Halliwell, Richard Haines, Jeff Grey and Sue Akeroyd the team demonstrated legendary form to take out the mixed team category in the 'over 50' division completing the course in just over 11 hours. Rose completed the 1.5km and 3.5 km swims. We congratulate all the members of this Triple-Tri family and we looking forward to following their future exploits and success. Read more here.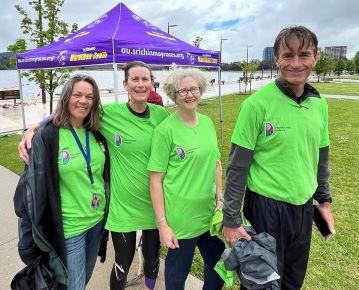 Former schoolmates become the first to support our new charity
We were delighted to receive support from a group of Rose's former schoolmates from Merici College, Canberra at their 40-year reunion. Rose spoke to the group of 30 women at the Canberra event in October 2022 about her journey since leaving school. She described her incredible healthcare work in the field and her research work at the Shoklo Malaria Research Unit. Her speech raised awareness about the importance of supporting each other and inspired support with $700 raised through an inaugural raffle for the charity.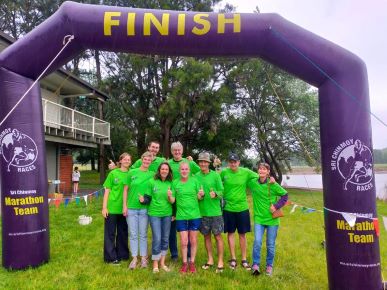 Future pledges were also gratefully received. We are grateful to everyone who generously contributed their support to these small beginnings for the Dr Rose McGready Foundation.